This websited is provided for a study aid for persons enrolled in the Enlisted Aviation Warfare Specialist (EAWS) Program. This guide provides COMMON CORE and UNIT SPECIFIC study questions and answers. The UNIT SPECIFIC section is provided for FIXED-WING (VP) platform PQS. Keep in mind that although the information here is useful for study and research, the questions on the oral board may not be answered here. There are links associated with this page that may come in handy also. I'm open to any comments, suggestions, or questions. My email address is: awchowie@gmail.com Drop me a line or sign my guestbook below!
PREFACE
Warfare Qualified Sailors are an essential element of the Navy's Operational Primacy. The objective of the EAWS Program is to provide the candidate an introduction into the processes and topics necessary to support the warfighting requirements of our Navy. This personnel warfare qualification standard will focus on mission effectiveness, combat readiness and survivability as well as introducing an overall understanding of how an individual unit mission fits into and supports naval doctrine and its objectives. Experience shows it is essential that every warrior in our Navy be totally familiar with the mission of their command and be able to apply this knowledge to support the successful execution of the command's current and future missions.
The areas to the left are still being researched,studied, and updated. Please be patient with me concerning the updating of the material contained within these webpages. Much of the areas have the answers contained in them, but only when it's completely done will it be shown in white. When some information is updated in a completed section it will be shown in red. If the information in the section is partially done but not quite finished it will be shown in blue. If some heavy construction is being done in a section it will be shown in green. Tell all your friends and co-workers about my website.
Webmaster: CMDCM(AW/NAC) Loy S. Hower
---
This site should help with requalification if needed. Good luck with your board/requal. Below is a sample test to see how your studying is going.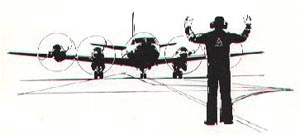 Last Updated: October 31, 2011
Site Established: January 1, 1999
EXPLANATION OF LINKS
When another website of interest comes my way I'll update the list of links. If you have any suggestions for links don't hesitate to email me at the address at the top of the page. Good luck with your EAWS pqs and have a fine Navy day!